We're making the most of the final days of the "Food as Medium for Craft" exhibition. Please join us!

TOMORROW, Saturday June 15, 2013, 12pm or 3pm
The Craft in America Center will hold a print-your-own chocolate bar wrapper workshop and chocolate tasting with Los Angeles artisanal chocolatier Compartés.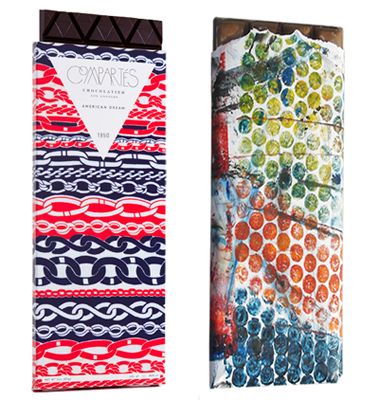 Printmaker Christina Carroll will teach students the fundamentals of the monotype printing process. Jonathan Grahm, chocolatier extraordinaire, will discuss the artistry of chocolate-making and lead a tasting that is sure to get your artistic juices flowing.

$45 fee, includes materials, tasting, and one chocolate bar.
Sessions will be held on Saturday, June 15 at 12pm and 3pm.
Thursday June 20, 2013, 7pm
"The New Luxury: Perspectives on Craft in an Evolving Marketplace"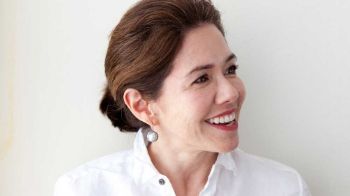 Regina Connell
, founder and Editor-in-Chief of
Handful of Salt
magazine discusses the significance of luxury in this day and age and how it relates to craft. From food to home to clothing, she will explore the dimensions of what it means to be luxurious, and how luxury enters into the concept, creation, and sales of today's craft and artisanal products.
Handful of Salt
(digital and print editions) covers the modern artisanal movement at the intersection of craft and design. By exploring the craft of modern design,
Handful of Salt
brings new energy to the world of craft and humanity back to design. Handful of Salt connects its audiences with the best in high quality contemporary artisanship and the trends and ideas shaping craft and design today.
To RSVP (free): rsvp@craftinamerica.org
Saturday June 22, 2013, 5 - 8pm
Celebrating Innovation with The Furniture Society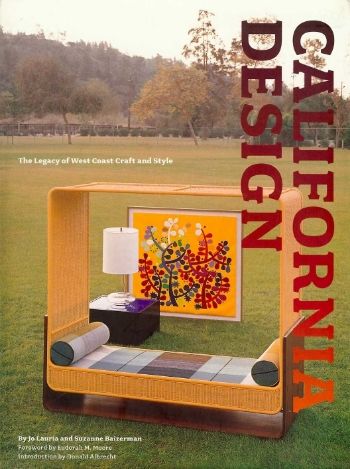 5pm - Reception
6pm - Lecture by Jo Lauria, "Furniture Trend-setting: The Evolution and Continuation of Innovation in California Design"
7pm - Craft in America screening
The center proudly welcomes members of the Furniture Society who convene in Los Angeles for their symposium.
Independent curator Jo Lauria will explore how the
California Design
exhibition series at the Pasadena Art Museum during the years 1954 - 1976 was the incubator of modernism and experimentation in California design, especially in furniture design. Fast-forward to the 21st Century, where artists are breaking new ground in design and fabrication. A screening of Craft in America's furniture footage will follow.
Jo Lauria is an Independent Curator/Writer specializing in decorative arts, design and crafts. In 2011-2012 she curated
Golden State of Craft: California 1950-1985
in partnership with Craft in America. Lauria is currently part of the Mentor Faculty at Otis College of Art and Design. Her publications include
Color and Fire: Defining Moments in Studio Ceramics, 1950-2000; California Design: The Legacy of West Coast Craft and Style;
and
Craft in America: Celebrating Two Centuries of Artists and Objects
.
To RSVP for the reception & lecture ($10):
furnsoc.org/shop/craft-in-america
To RSVP for the screening (free):
craftinamericareception.eventbrite.com